Expos in the Mainland and Other Regions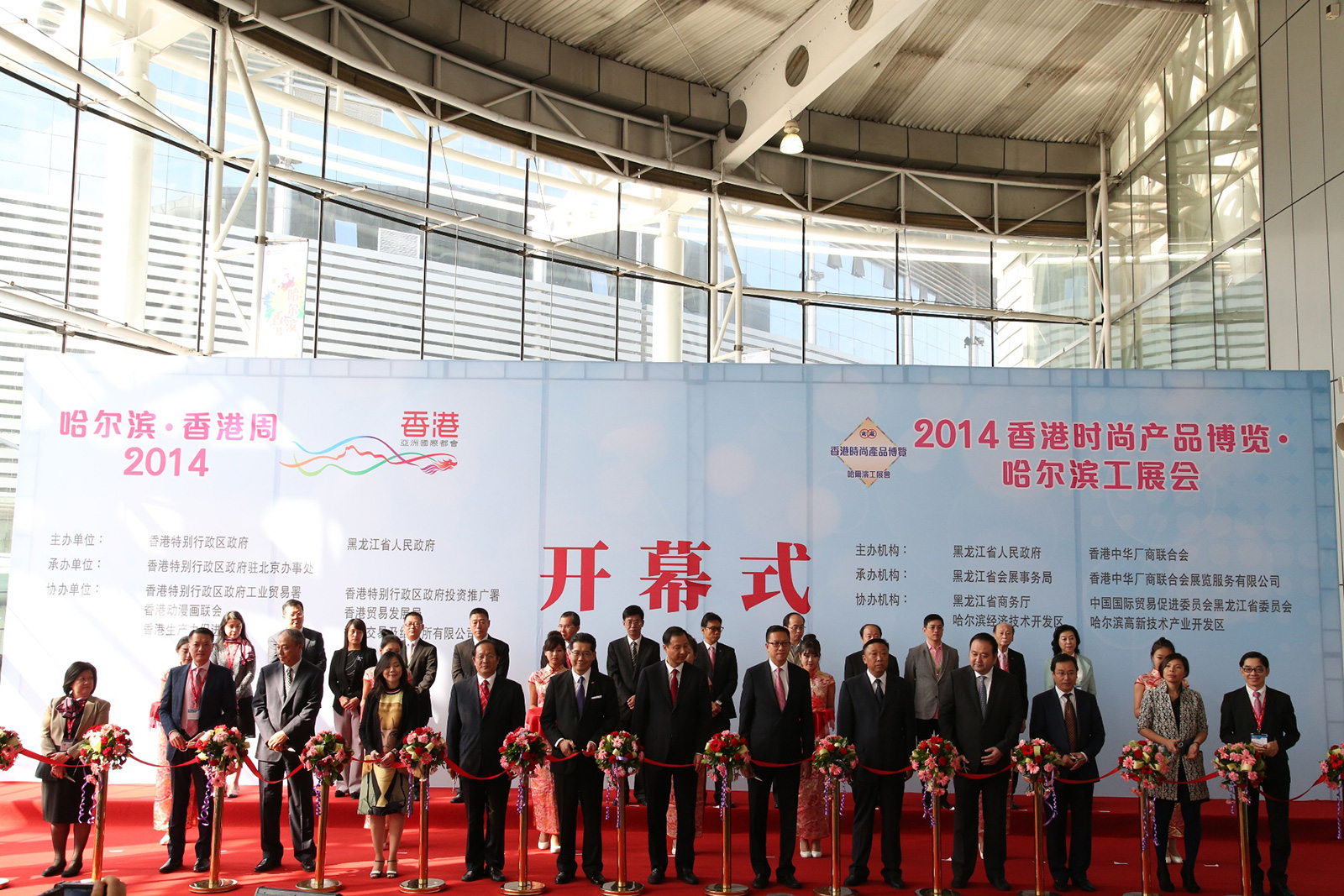 Since 2004, CMA has organised the Brands and Products Expo in many Mainland cities to introduce Hong Kong products to Mainland residents.
These Mainland expositions, usually ran alongside the Hong Kong Brand Development Council's "Hong Kong Brand Festival", gathered about a hundred exhibitors from Hong Kong showcasing a diverse range of products and services. Shows and games are also featured to reinforce the unique culture of Hong Kong.
| Date | Title | Venue |
| --- | --- | --- |
| 2–5 September 2004 | 2004 HKBPE, Shanghai | Shanghai Exhibition Center, Shanghai |
| 9–13 June 2005 | 2005 HKBPE, Qingdao | Piazza of the Conference Centre of Huiquan Dynasty Hotel, Qingdao |
| 8–12 September 2005 | 2005 HKBPE, Shanghai | Shanghai Exhibition Center, Shanghai |
| 15–19 June 2006 | 2006 HKBPE, Chengdu | Tianfu Expo Center, Chengdu |
| 7–11 September 2006 | 2006 HKBPE, Shanghai | Shanghai Exhibition Center, Shanghai |
| 15–19 June 2008 | 2008 HKBPE, Harbin | Harbin International Conference Exhibition and Sports Center, Harbin |
| 10–15 June 2009 | 2009 HKBPE, Shenzhen | Shenzhen Convention and Exhibition Center, Shenzhen |
| 8–11 September 2009 | 2009 HKBPE, Xiamen | Xiamen International Conference and Exhibition Center, Xiamen |
| 16–19 October 2009 | 2009 HKBPE, Chengdu | Century City New International Convention and Exposition Center, Chengdu |
| 28 January – 2 February 2010 | Hong Kong Trendy and Products Expo (2010 HKBPE, Nanning) | Nanning International Conference and Exhibition Center, Nanning |
| 15–19 June, 2010 | 2010 HKBPE, Harbin | Harbin International Conference Exhibition and Sports Center, Harbin |
| 17–21 October, 2010 | 2010 HKBPE, Chengdu | Century City New International Convention and Exposition Center, Chengdu |
| 4–9 April, 2012 | 2012 HKBPE, Guangzhou | Guangzhou Jinhan Exhibition Center |
| 28 April – 2 May 2012 | 2012 Hong Kong Trendy Products Expo, Wuhan | Wuhan International Exhibition & Convention Center |
| 27–30 September, 2012 | 2012 Hong Kong Trendy Products Expo, Nanjing | Nanjing International Exhibition Center |
| 27 April – 2 May 2013 | 2013 Hong Kong Trendy Products Expo, Fujian Xiamen | Xiamen International Convention & ExhibitionCenter |
| 30 April - 5 May, 2014 | 2014 Hong Kong Trendy Products Expo, Chongqing | CQ International Convention & Exhibition Center |
| 19 - 24 September, 2014 | 2014 Hong Kong Trendy Products Expo, Harbin | Harbin International Conference, Exhibition and Sports Center |
| 19 - 23 June 2015 | 2015 Hong Kong Trendy Products Expo, Tianjin | Tianjin Meijiang Convention and Exhibition Center |
| 26 - 29 August 2016 | 2016 Hong Kong Trendy Products Expo, Dalian | Dalian World Expo Center |
| 27 June- 2 July 2017 | 2017 Hong Kong Trendy Products Expo, Beijing | National Agriculture Exhibition Center, Beijing |
| 21 - 25 September, 2017 | 2017 Hong Kong Trendy Products Expo, Wuhan | Wuhan International Exhibition & Convention Center |